Events[Used French Book Fair ]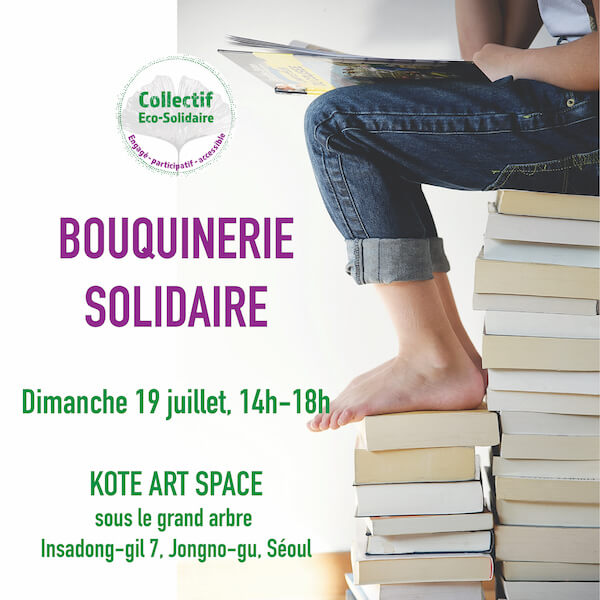 [Bouquinerie solidaire_Used French Book Fair]
Collectif Éco-Solidaire is hosting a used French book fair for French expats.
In Korea, French books are expensive and hard to find.
We believe books are not consumer goods, but goods that must be shared and exchanged within communities. Our book fair aims to provide a space for communication.
Rules for participation are as follows:
1. No monetary transactions.
2. All books must be returned within two months.
The purpose of the book fair is for you to share and discuss the French books that may be sitting on your shelf, untouched.
Please feel free to bring your French books.
August 2nd, 2020 2-6PM
Insadong-gil 7, Jongno-gu, Seoul
We will meet under the Paulownia tree in the Insadong KOTE garden.
>>Should it rain, the event will take place at the Insadong KOTE Café.
>>Free of charge. We ask for your participation.
*To prevent the spread of COVID-19, please wear a mask and sanitize your hands using the sanitizer provided by the door.