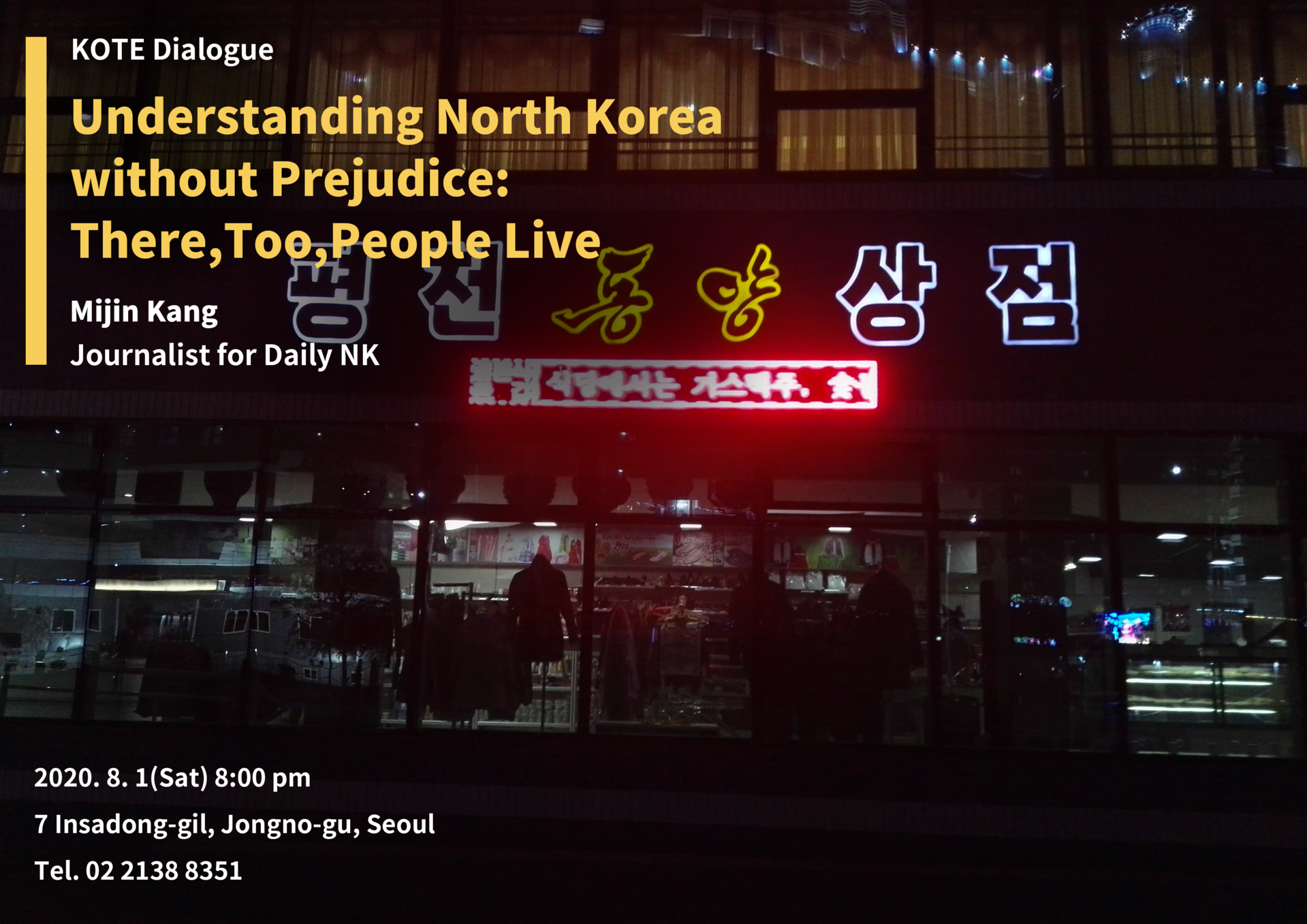 KOTE Dialogue #5_Mijin Kang [North Korea]
>>> "KOTE Dialogue" is a conversation between creators and non-creators on their ideas and insights. We aim for diversified communication and the coexistence of people from various different fields.
Every other Saturday evening, KOTE hosts conversations where artists and creators share their insights. The all-inclusive talks aim to allow a diversity of individuals to interact with one another.
KOTE Dialogue #5 presents North Korean refugee and Daily NK reporter, Mijin Kang.
We hope individuals can participate in a meaningful discussion about North Korean issues without holding any prejudices.
Saturday August 1st, 2020 8PM
Insadong-gil 7, Jongno-gu, Seoul
*Free of charge. We ask for your participation.
To prevent the spread of COVID-19, please wear a mask and sanitize your hands using the sanitizer provided by the door.
Tel: 02-2138-8351
Mail: psw.kote@gmail.com