Misc.[Book&Press Cafe's Signature Drinks]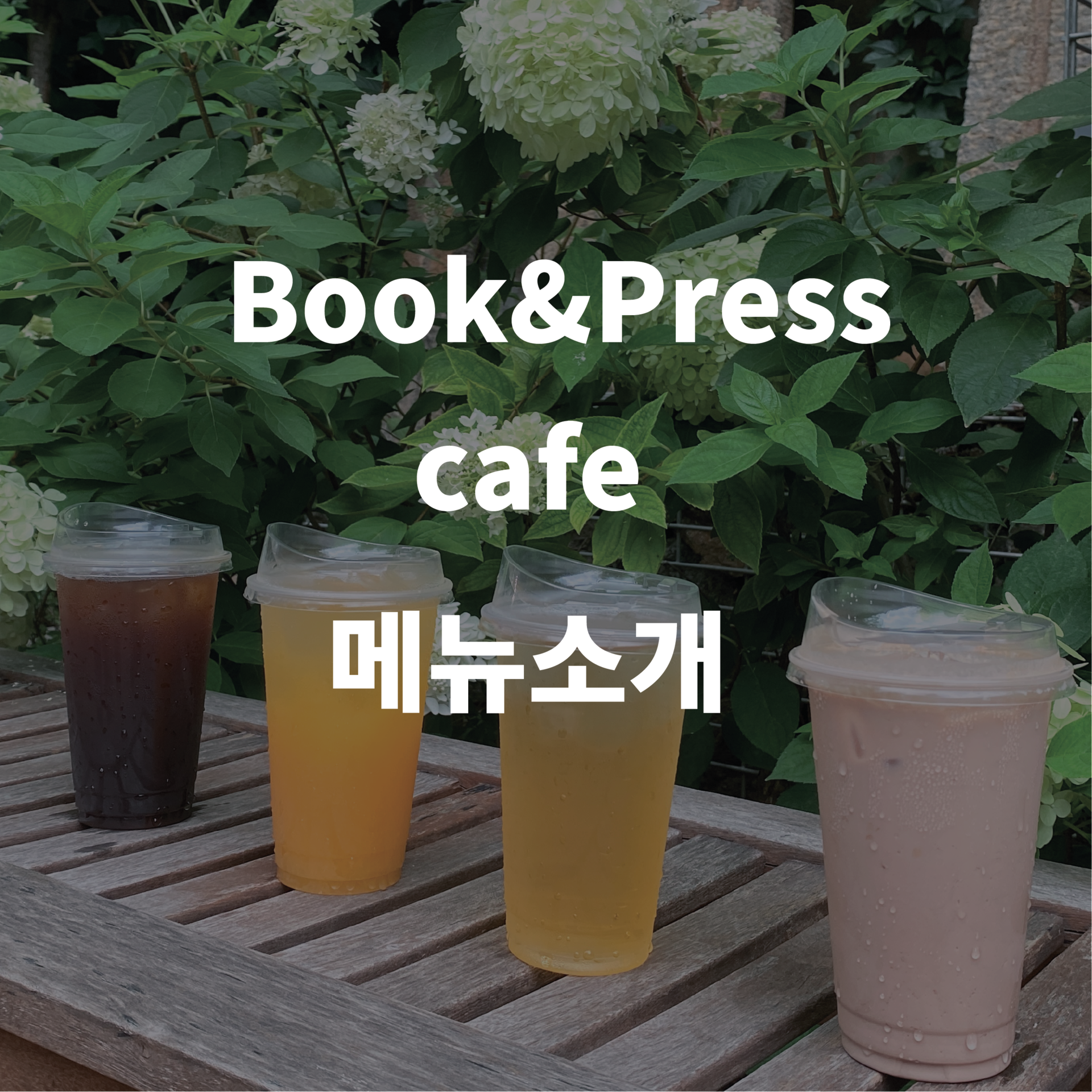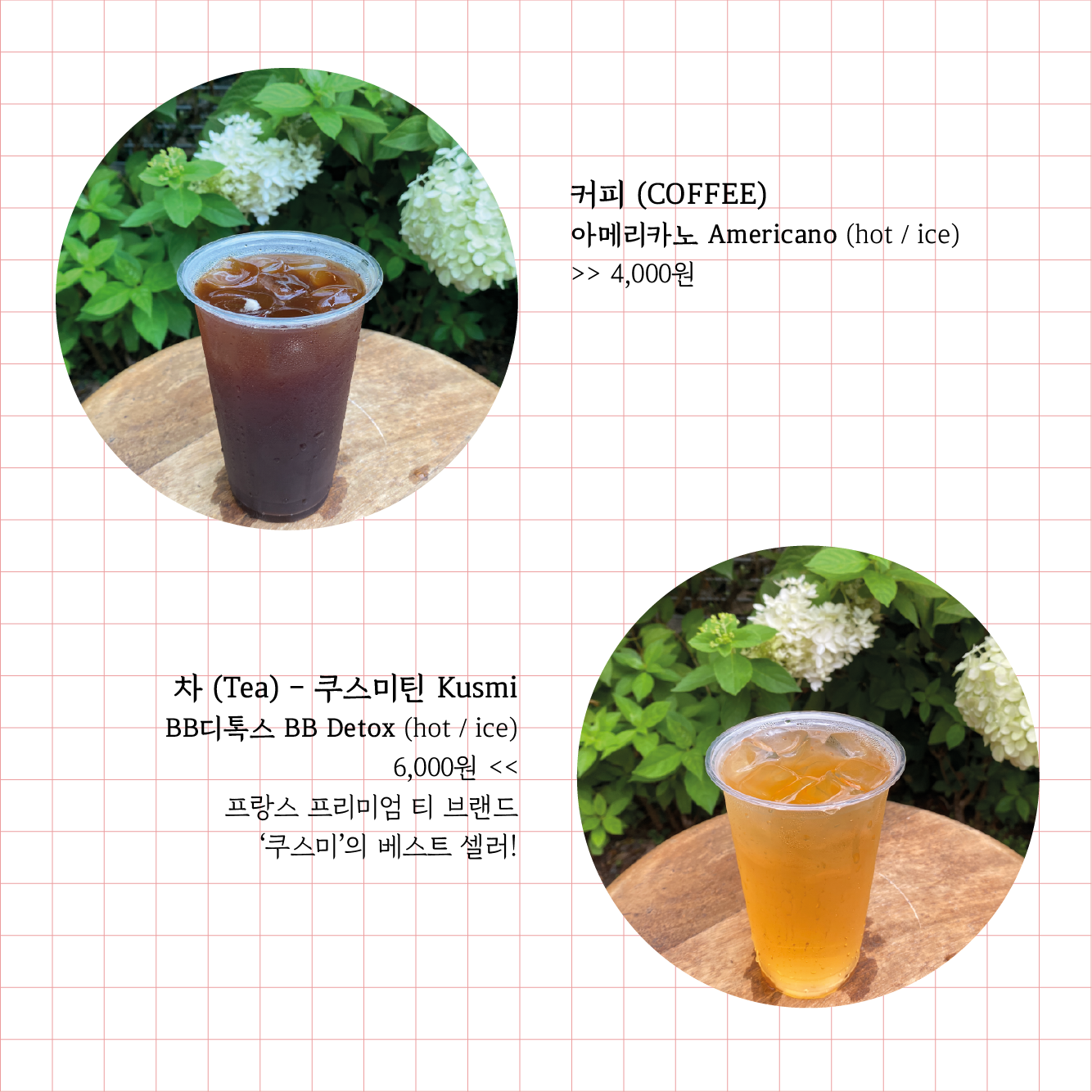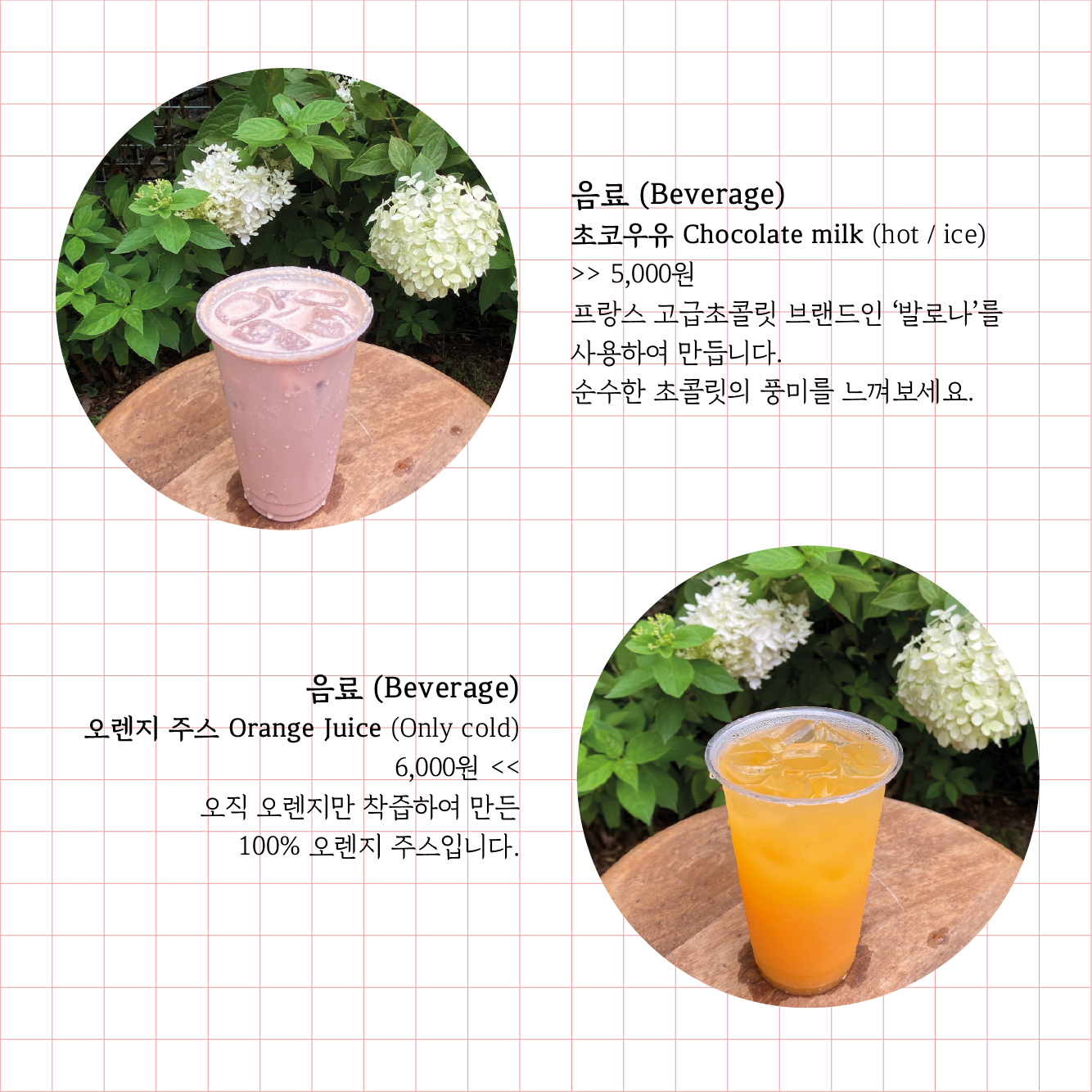 [Book&Press Cafe's Signature Drinks]
Here are Book&Press' (KOTE Main Building 2F) signature drinks!
01. Americano 4,000
02. Kusmi Tea "BB Detox" 6,000
03. Chocolate milk
Made with premium chocolate from French brand, Valrhona.
Pure chocolate.
5,000
04. Orange Juice
Made with fresh oranges.
100% Orange Juice.
6,000
*Buy a drink, receive a postcard printed with traditional movable type!