Events<Delightful Chaos, Kote JAM-Market> Let's Go !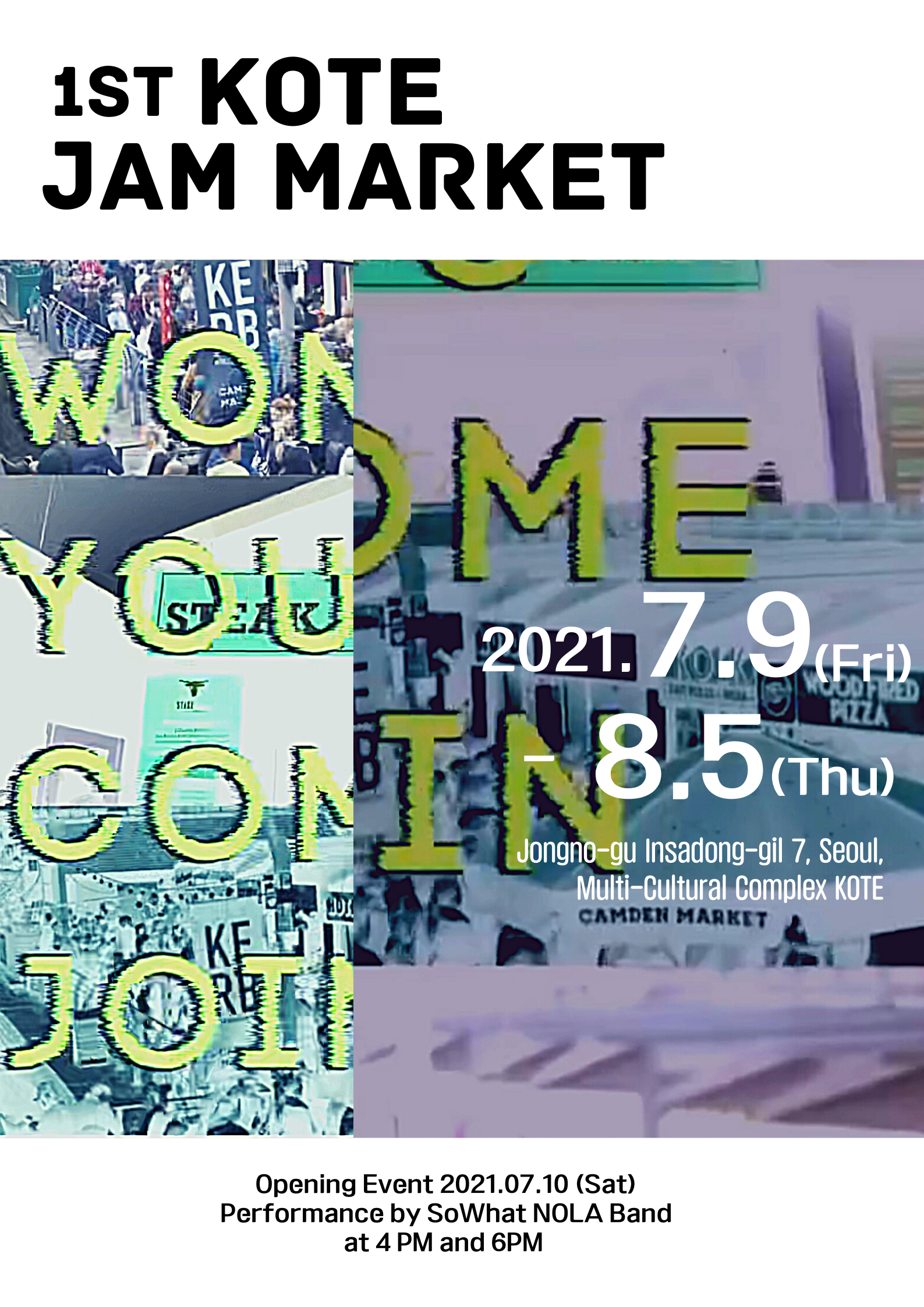 Date : 2021.07.09 (Fri) - 08.05 (Thu) **the date has been extended
Time : 11:00 ~ 18:00
Place : Jongno-gu Insadong-gil 7, Seoul, Multi-Cultural Complex KOTE
Much like a heavy traffic jam or a paper jam inside a copy machine, the vitality of our daily life has been contained within masks, and our imagination stiffled. Now is time to reanimate our suppressed creativity. Hence, we kick off a wild kind of art market called Kote JAM-Market to reboot your sluggish mind and body.
Like the jam sessions in music, we mount the vibe of impromptu, breaking all existing rules and bringing the beat and rhythem of art and culture mixes to your inert senses.
Join us for this delightful chaos. In it, you will find neo-crafts objects rubbing shoulders with new media art; artistic awe juxtaposed with amusement; exquisite design objects enscounced within eatery; and aural senses jiving with olfactory senses.
Won't you come join us!?